Archive for the 'Wedding Flowers' Category
Comments Off on the perfect wedding bouquet
Spring is wedding season and flowers are an important part of the big day. The tradition of carrying a bridal bouquet is meant to bring good fortune and prosperity to the bride.
How do you choose the perfect bouquet? Here are three things to consider before talking to your florist:
Style: Select flowers that reflect your style and personality – are you classic, modern or bohemian? Colour: Choose flowers to compliment your invitations, bridesmaid dresses and reception décor. Budget: Be clear on how much you're willing to spend and choose flowers that are in season.
Contact our expert team today for all your wedding flower needs!
Comments Off on White Roses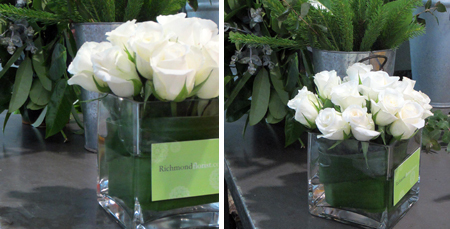 Roses are in my top three favourite flower varieties and I just never get tired of working with them. They of course are also a favourite of many of our customers and are always in high demand…This arrangement of white roses in a glass cube vase is a recent addition to our online range and I love the simplicity of its design and how it showcases the beauty of the rose bloom. This presentation would also make elegant table centres for a wedding or function.
Comments Off on Red Roses Wedding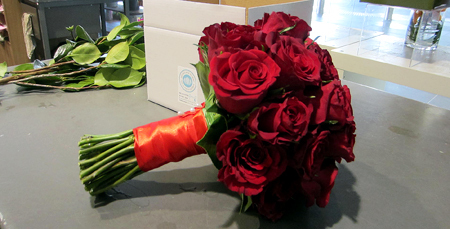 We recently created a wedding bouquet for a customer who wanted red roses. Well the results were the posy looked stunning and elegant, the customer was very happy (as were we) and we wish them much happiness and joy in their life together…